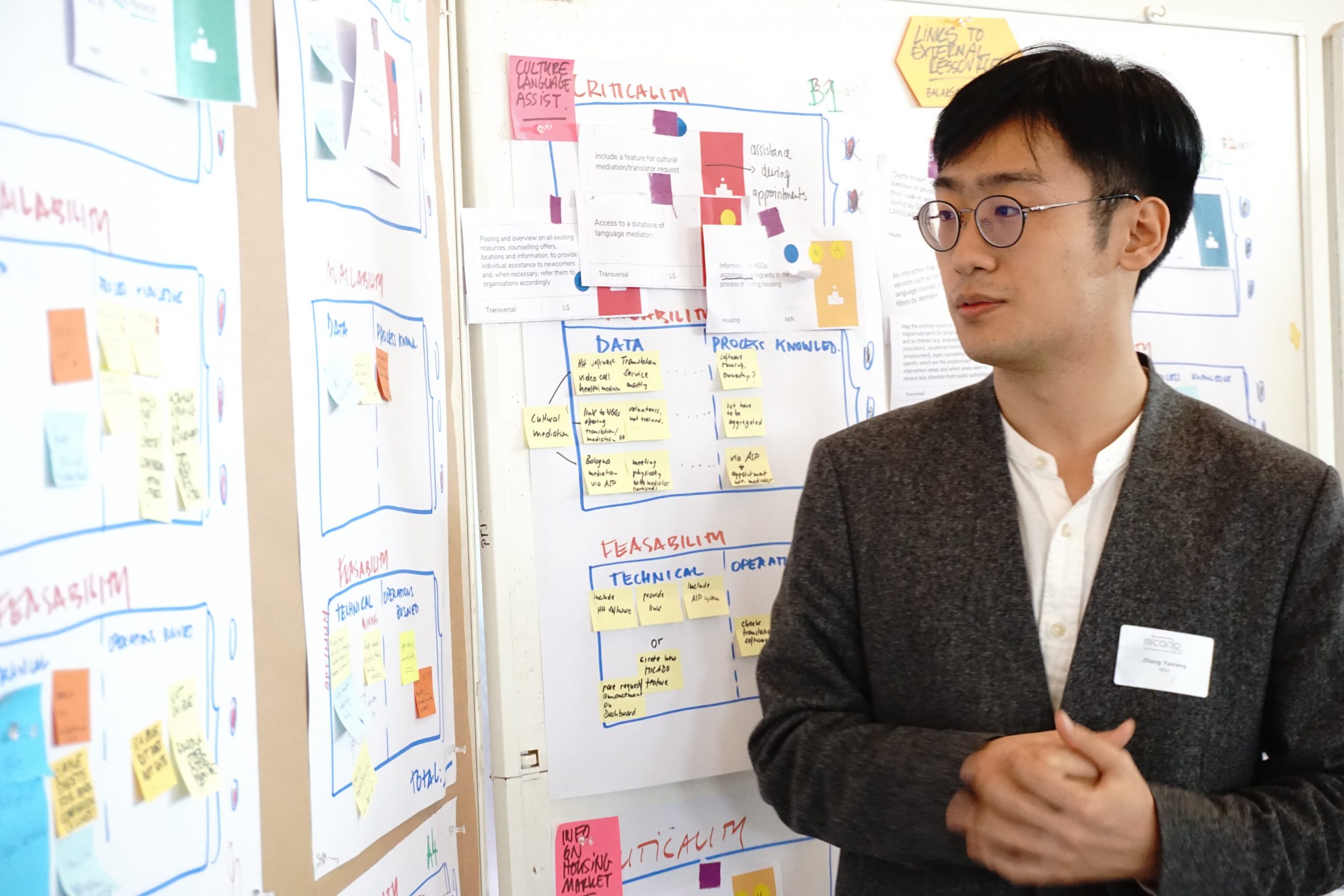 24 Jul

Interview with Yuxiang "Jowie" Zhang: Converging 4 sets of requirements into one universal solution

WP 3 aims at converging and generalising the input and results harvested in WP 2 into a conceptual blueprint for a universal MICADO solution, which is to serve as a guideline for the later technical development. The goal is to reach a design concept that all individual partners in the MICADO consortium agree on as being useful and applicable in their respective contexts. Yuxaing "Jowie" Zhang as lead gives an insight on the work.

How is the concept integration implemented specifically?  

The concept integration process involved several phases. Each phase is built on top of the former ones, and all the phases serve to provide a more detailed and structured description of the MICADO ICT solution.

First phase is the user requirement collection, which includes summarization of outcomes from WP1 and WP2 and a summary of user stories and data availabilities. Then we carried out the first convergence workshop where we focused on prioritization of user requirements and the creation of features domains (feature prototypes corresponding to the most feasibly and critical user requirements). In our next consortium meeting in Antwerp, we spent some time to consolidate the MVP (minimum viable product) features. And finally, based on all inputs, the product design processes was carried out mainly by WP3/WP4 partners, which included wireframe creation, mockup/style guide, data collection & data design and D3.1 & D3.2.

While the deliverable are create mainly by WP3 and WP4 partners, the whole process engaged all MICADO consortium.

What are the outcomes?

A detailed description of the MICADO MVP and a clear path for implementing it.

What are challenges of the concept integration?

Unification of understanding for highly abstract concepts. Usability of certain core features across all cities.

In your point of view, what is special about this method? 

The concept integration process was highly inclusive, with all participants actively involved in contributing ideas and knowledge, and in the end we were able to include most of them in a cohesive design structure.

Thanks, Jowie for this insight! The results of this work package are very important for the next step, the technical development of the universal MICADO solution.