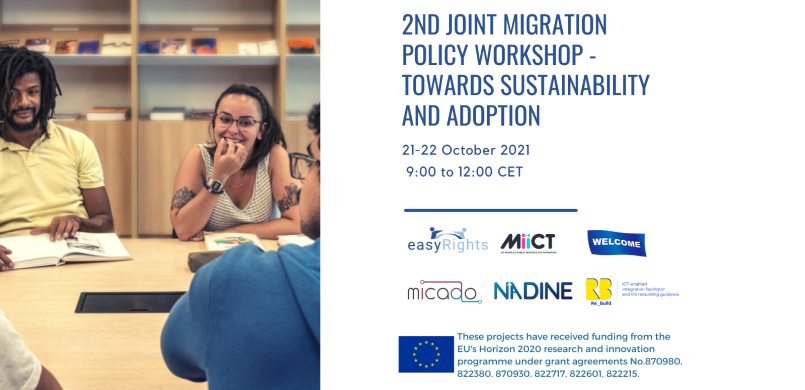 06 Oct

MICADO POLICY ROUNDTABLE

The MICADO team is once again inviting the interested public to attend the MIGRATION POLICY ROUNDTABLE, organized in collaboration with the sister projects EASYRIGHTS, MIICT, WELCOME, MICADO, NADINE, REBUILD.

The Policy Roundtable will be centred on the topics of sustainability and the development of (technical) tools and solutions for the social integration of migrants. In this event, researcher and developers will present the project outputs and discuss them with local stakeholders.

We invite migrants, local, regional and national policy makers, EU officials and researchers to join our discussion on the 21st and 22nd of October.

Participation in this online event is free of charge. Participants need to register using the following link:

The link to the online conference will be shared with registered participants one day before the event.
Explore our Programme: