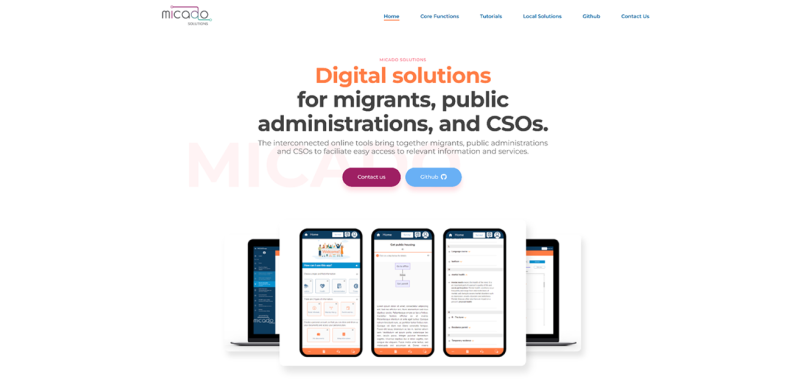 23 Apr

MICADO's marketing campaign

If you are interested in how the MICADO apps look like, which functions they have and how they support public administrations, civil society organizations, migrants and refugees, please visit https://solutions.micadoproject.eu/.

On this dedicated marketing website, we provide an overview of the functionalities of the apps, show best practices of the local solutions which have been implemented in Hamburg, Madrid, Bologna and Antwerp, and highlight the advantages of using MICADO to ensure successful social integration of migrants in host communities. The website will be constantly updated to include further information and tutorials on technical matters that will help future users to implement Micado in cities, municipalities and regions.